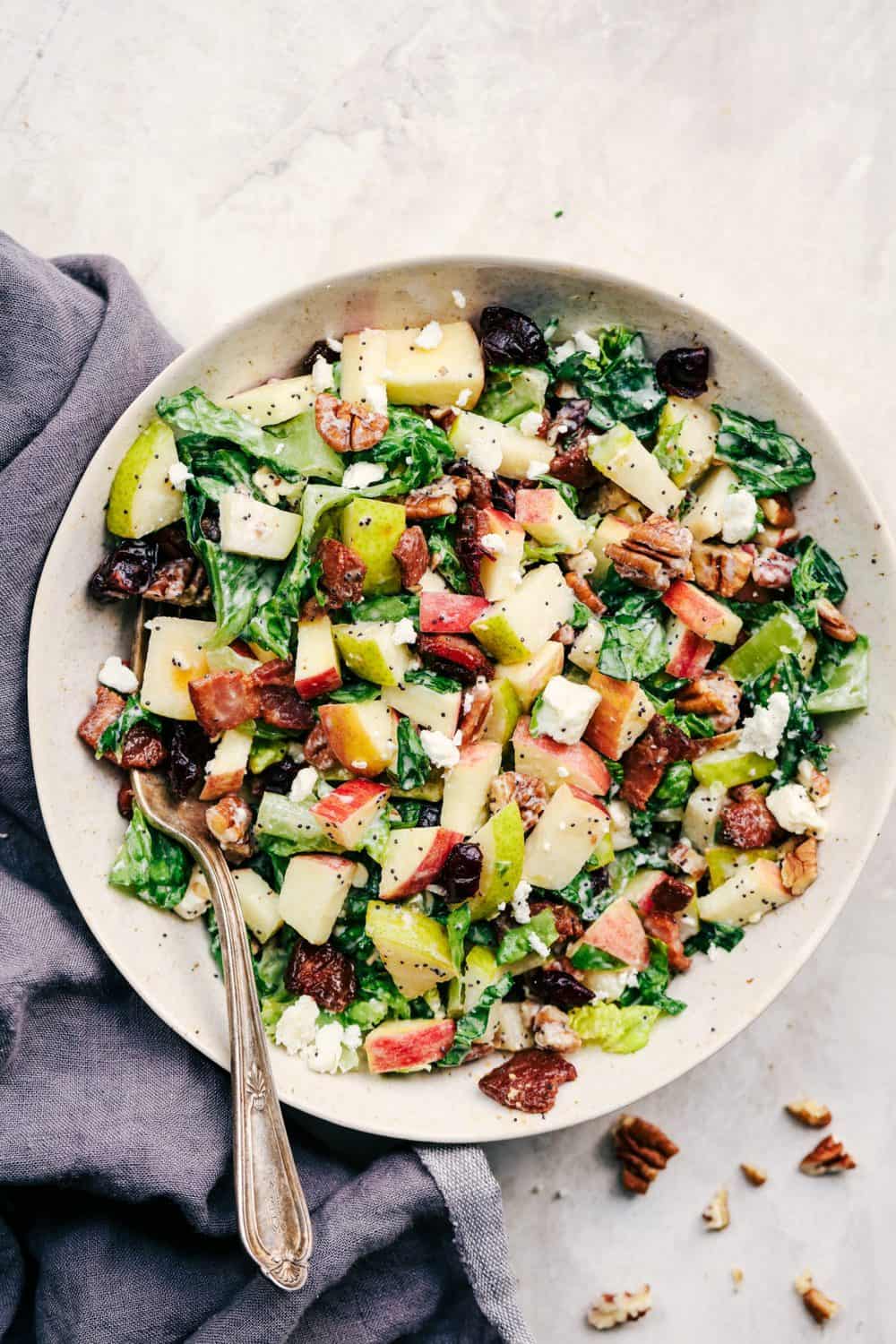 Autumn Chopped Salad with Creamy Poppyseed Dressing
Autumn Chopped Salad with Creamy Poppyseed Dressing is all of your fall salad dreams come true!  Crisp chopped apples, pears, romaine lettuce, crunchy pecans, bacon, cranberries and feta cheese combine in a creamy dressing to bring you one unforgettable salad!
Ingredients
4 cups romaine lettuce, chopped
1 barlett pear, diced
1 red apple, diced (I used gala)
5 thick sliced bacon, cooked and chopped
¼ cup dried cranberries
¼ cup pecans, chopped
¼ cup feta cheese
Creamy Poppyseed Dressing:
⅓ cup mayonnaise (Find a fat free or lo cal!)
¼ cup 2% milk
3 tablespoons sugar (SPLENDA!!!! Or Truvia!!!)
4 teaspoons cider vinegar
2 teaspoons poppy seeds
Instructions
In a large bowl combine romaine, pear, apple, bacon, cranberries, pecans and feta cheese. Toss.
To make the creamy poppyseed dressing: Whisk together mayonnaise, milk, sugar, cider vinegar, and poppyseeds. Add desired amount to the salad and toss.
You're welcome!